We've been working hard for the last couple of months and today we're ready to announce new features for the web application and our extension for Chrome and Firefox.
Here are the highlights:
Web application
Searching through your snippets and notes has never been easier.
We've added search suggestions and an advanced search form so you can search through multiple books, articles and more.
Also for our power users we have search operators.

Organize with Drag and drop
You can now drag and drop snippets into folders. Drag with a mouse to select multiple snippets at once.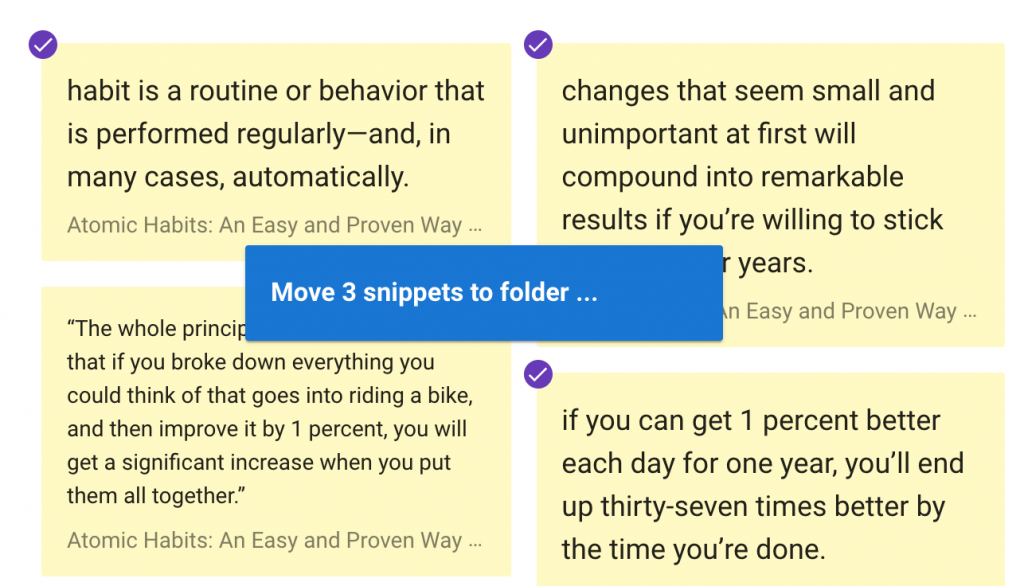 We're introducing a new snippet card view to quickly add tags, notes or change card color.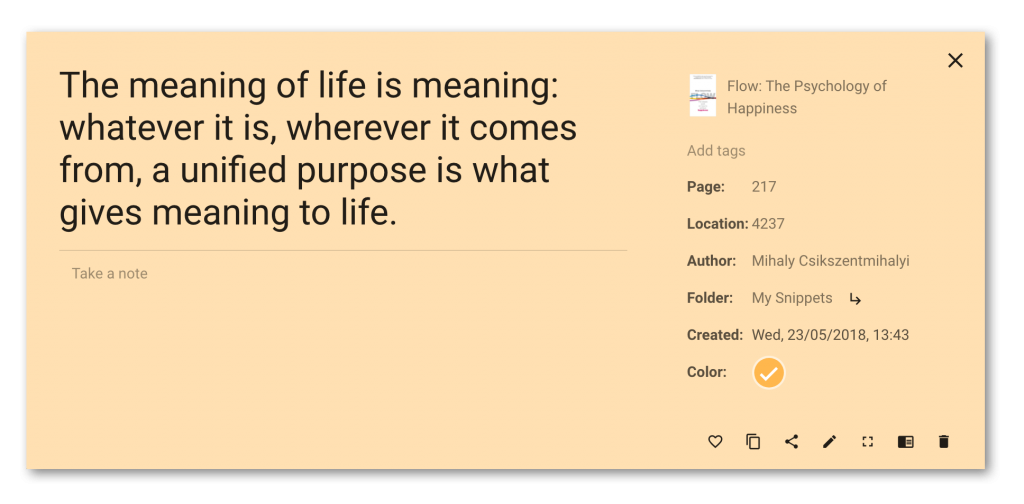 Kindle import updates
You can now import from Kindle directly to a specified folder. After the import you'll also get more information about what has been added to Snippet.
Usability and user interface improvements
We've simplified the navigation, added a copy to clipboard button and a few more small tweaks here and there.
Browser extension
Work with multiple tabs and folders
The sidebar is now tab independent and you can save in different folders from each tab. Navigate, quickly add and organize folders directly from the extension.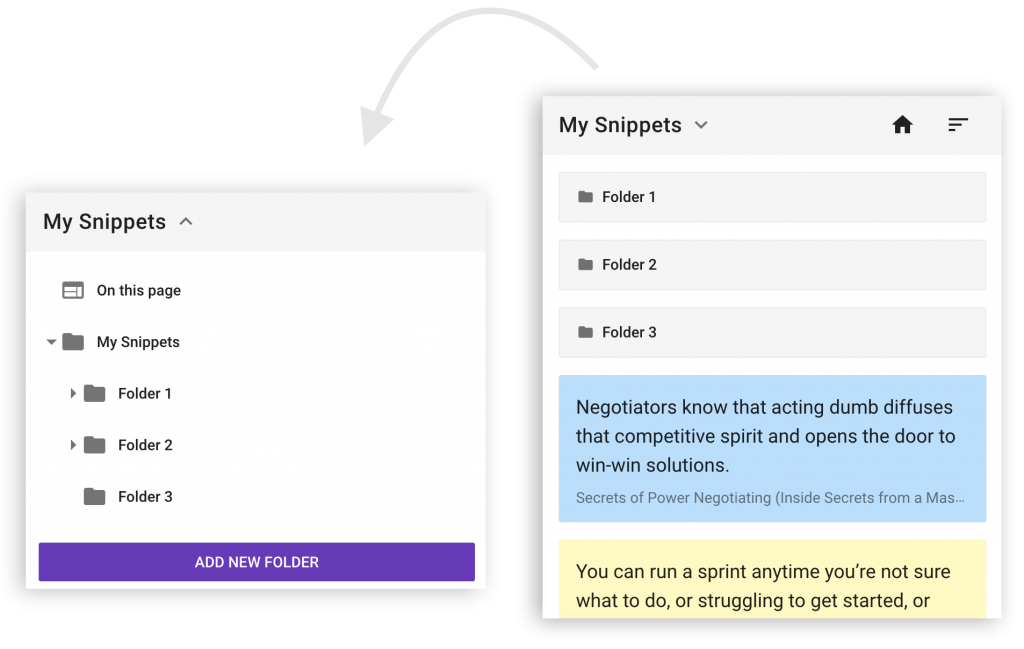 Clicking the extension icon will now toggle the sidebar on/off

We've added keyboard shortcuts for faster operation
Use ALT + X to toggle the sidebar and SHIFT + ALT + X to completely turn the extension on/off. You can change shortcuts in your browser.

Added more extension options including the option to disable Snippet on specific pages

We've also fixed a lot of small glitches
For those of you who prefer to use Safari, we're working on a Safari extension now and it should be out there soon. Please contact us at hi@gosnippet.com if you would like to help with beta testing.
Integrations
We have updated our Zapier integration:
Now you can automatically create snippets from other applications. For example, you can create a zap to "save your favorite tweets".

We've also added more options for the trigger so you can now fine tune which snippets you want to push to other applications.
New direct integrations (Instapaper, Pocket and more) are coming soon. Stay tuned! If you need a particular integration please let us know.
As always, we'd love to hear from you, so please send us any feedback or questions you may have at hi@gosnippet.com.