Content writers of all types face a huge challenge when it comes to getting their work started — understand how much of the content that has been already published is relevant, and how their angle will spark the interest of their audience.
Content research is an important part while building the content outline of each piece of content, but storing and organizing the information leads to heavy and disorganized sources from links, videos, ebooks, and more. Unfortunately, there are tools to help content creators save what matters, remember what they read & organize it in a way that doesn't go against their creativity.
A highlighting tool, just like Snippet should be the go-to solution for this problem, and today we'll dive deeper to see how that applies to a content writing journey.
The importance of content research in content writing and SEO
Before we dive into the topic, I want to make sure that you are aware of the benefits that content research brings to your writing process. This initial step from the writing journey has managed to impact the life of both products and people, by blending together a story around a product with the bare necessities that a human might need.
According to Content Science Review, content readers are more likely to accomplish their goals and take the desired action on your website if they read your content and find it relevant. ABM marketing strategies showcase that there are 4 stages until the final step in the path of revenue, based on the type of intent that your users give you.
There are also a few extra added benefits of content marketing research, such as:
Content research will help you uncover customer's mind and buyer's intent
Discover the advantages and disadvantages of your competition
Learn what type of content works best for each audience
Build a thorough source of information to back up your content piece
Well-documented content raise higher credibility
And these are just some of the advantages that support you to craft better content marketing materials, blog articles, and more.
Who is constantly performing content research?
In the world of digital marketing and blogging, we have a few content crafters always working on the next piece.
Copywriters
Versatile copy crafters — even if they are writing a landing page copy or the next headlines for a few ads, copywriters are also doing their content research around the web. Usually, they are looking to build their own swipe file with ideas and marketing examples.
Freelance writers & content marketers
Entire communities of freelance writers working for a wide variety of industries are doing content research at each minute, saving snippets of information from web pages, PDF documents, and other sources. They are looking for the best search terms available to optimize their content, for new keyword ideas that their client market has not yet covered, and high-quality content pieces published by the competition.
Many of the freelance content writers out there can be found inside well-known communities, such as Peak Freelancers and Superpath. Inside these communities, content marketers teach beginners how to write their own content, how to start creating high-quality content, perform a content audit, or draft their first content strategy.
Social Media Managers
We often make the mistake of thinking that if you are not writing a long-form blog post article then you are not doing content marketing. Which is wrong.
Social media marketing is a form of content writing, adapted to each channel — no matter if we speak about visual posts, text threads on Twitter, or videos on TikTok. Each type of post needs its own internal and external research to craft the right message for the right target audience.
SEO specialists
The same wrong judgment may apply to the area of SEO too. Even if they are looking at content research from a whole new perspective, and are more oriented towards keyword research, SERP specialists are still browsing the web. And they need a place to store and organize insights on how different keywords are performing, spot backlinks opportunities, and save new content ideas that would increase organic traffic, and bump up content performance metrics.
Bloggers
I know they are a different breed in the area of content writers because they start writing out of a passion for a specific topic or industry. Probably here I can name fashion bloggers and culinary influencers as being the most common ones (at least those across that I often stumble upon).
Even if they don't perform content research by the book, they still read information from other bloggers, specialty media websites, and follow key opinion leaders. And saving information as inspiration or as documentation for their next article.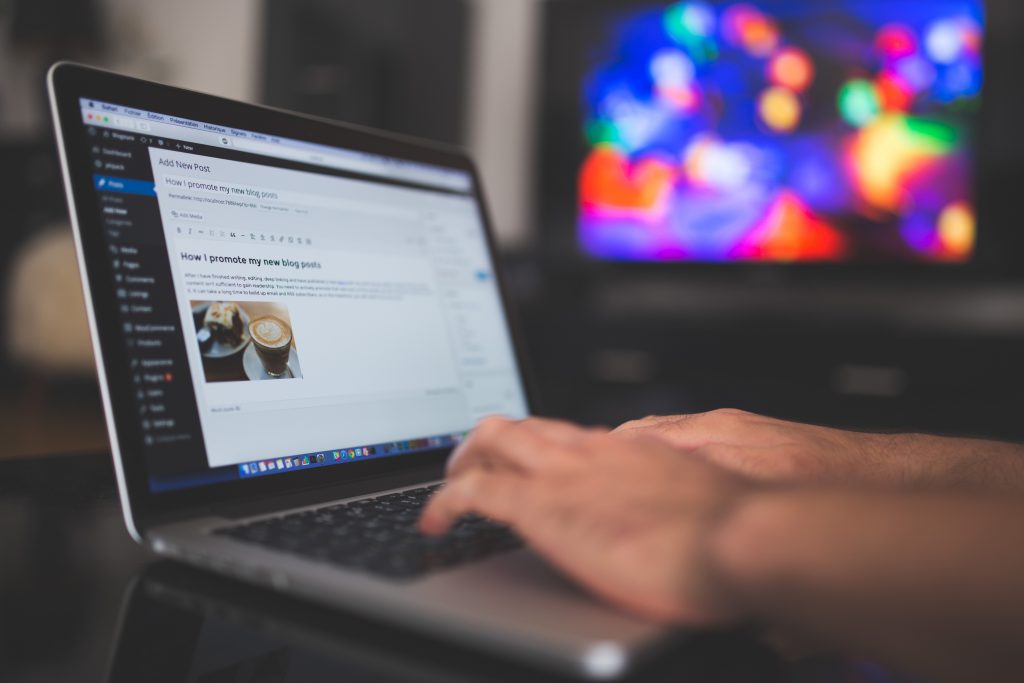 How can you perform content research like a pro?
Running around through different web pages or sources of information can become overwhelming, especially when you are dealing with a large amount of data. So, there are two things to consider when performing content research — to end up with a clear batch of data that would help you create great content instead of getting you stuck.
Define a clear path for your content research plan
Be clear about what type of content you are looking to build and what type of information you need
Outline your content creation process and outline additional elements you might need, such as data sets or tools
Take a look at what type of content research tools you have available or the budget needed to subscribe to them
Connect all these content pieces from each research phase and organize them based on the main topics that you need to build your content
Why do you need a highlighting tool for content research?
A highlighting tool like Snippet can become very useful because it helps you quickly save different pieces of content (with their source included) just by highlighting the text with your mouse or trackpad.
Collect and store data into a better swipe file Web data
We know that there are all sources of information that content writers look for when drafting a new piece of content.
Usually, each research process starts with a Google search of different content ideas that need to be validated by the search engines and the search volume that target keywords might have. Then you check out forums and threads of discussions from places such as Quora and Reddit.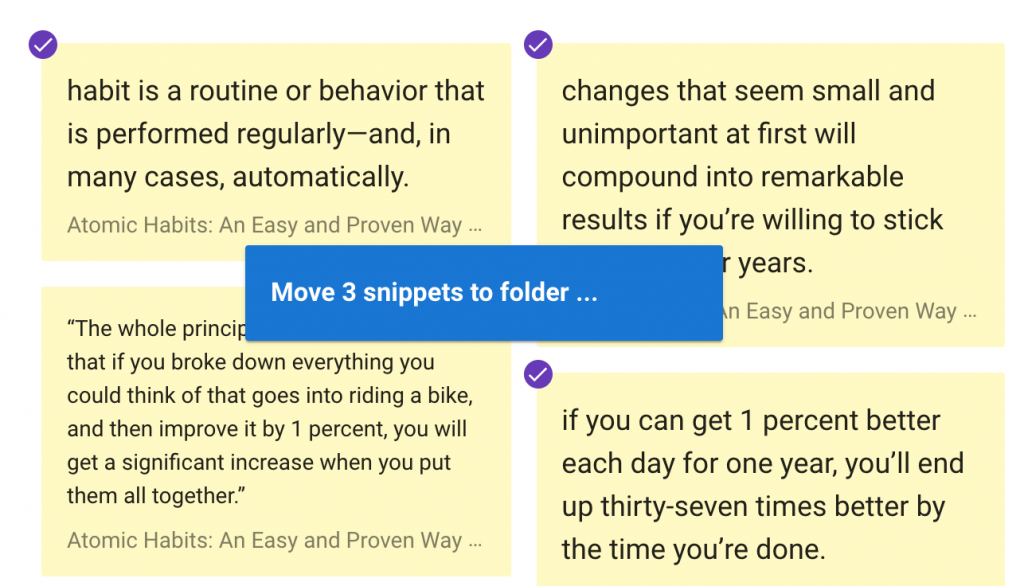 This is how we start performing deep content analysis across web pages, to check competitor's content topics, and find possible new angles for our content.
In a secondary phase, content research expands into other sources (when needed), such as downloadable materials from well-known sources. For example, Forrester and Gartner often publish original research pieces that you can rely on. All these PDF sources can be uploaded inside Snippet and studied more in-depth to capture the information you need.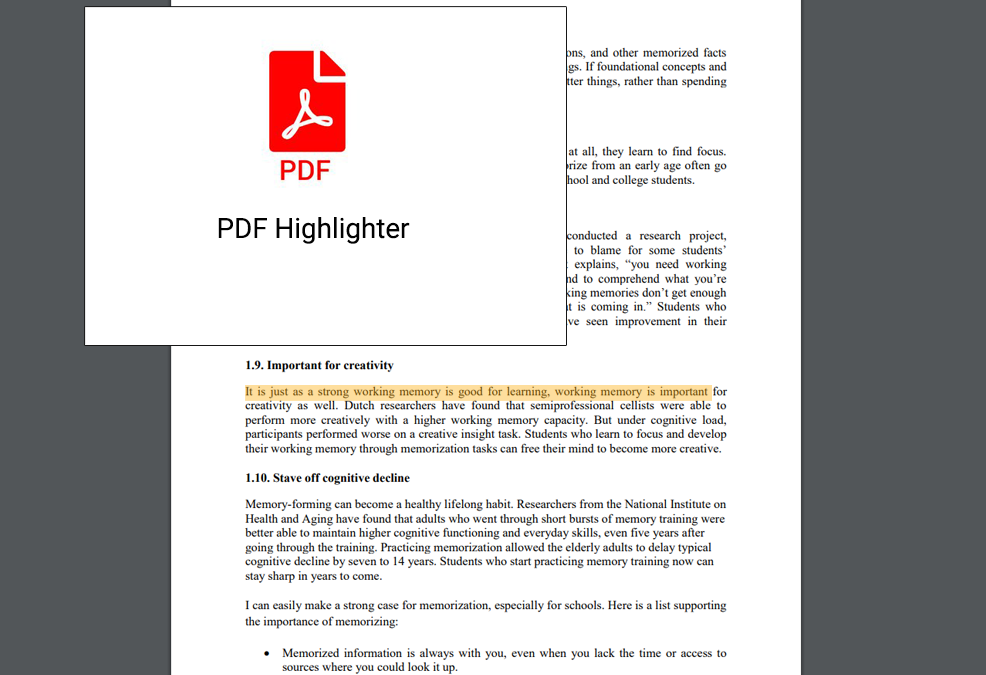 If web content and other downloadables were not enough to create the best content out there, you still have millions of books out there. Pick your Kindle device, see what type of books you can find on Amazon, and go for a more in-depth view on your topic. Kindle devices let you easily highlight what's important to you (and do even more), and then you can import all these snippets right into your Snippet account alongside your other resources.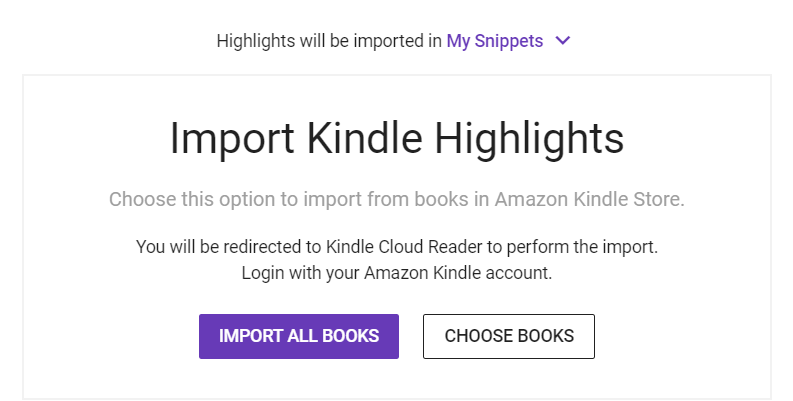 Organize your research to simplify your creative process
All your highlights — now that is all in one place can mix and match the way you need. You can create folders based on your main topics for the article or based on the main sources of information. The truth is, that this is your call!
Organize them the way you want or need to simplify your writing process and give you a good vibe, just as the shelves of a beautiful library do.
Build visual cards for your content piece or your social media channels
After drafting your piece you might want to build some visual graphics to ensure that your topic will be easy to read. Successful content includes a variety of formats (such as text, video, photo, clickable elements, etc) to ensure your user doesn't in a monotone environment.
Additionally, your goal is to create sharable content and spark social shares. So, take a moment to transform your content snippets into a beautiful banner in less than a few clicks. If Snippet is not enough for your graphics, then you can head over to Canva for more customized sizes, high-quality design templates, and advanced materials, such as infographics, charts, or presentations.
Simplify your creative process by connecting your snippets with the right tools
By now you are probably asking yourself if you gather all the information inside Snippet then how you can draft your content if you would always hack to come back for snippets. It's time-consuming to switch on and on between so many different tabs.
Rest assured that there are ways to trick that, and quickly import the snippet you need either on your Google Docs draft or either directly in your final version within WordPress.
Give context to your content writing tasks with snippets of information
If you are working in a team of content writers or need to share your snippets of information in a common dashboard of work with your client, Snippets lets you run a little optimization hack. Import one or more highlights into project management tools, such as Trello or ClickUp by using automated flows in Zapier.
Zapier lets you connect Snippet to 1,000+ other web services. Automated connections called Zaps, set up in minutes with no coding, can automate your day-to-day tasks and build workflows between apps that otherwise wouldn't be possible.
Run social media research like never before
Automated Zapier tasks come in handy also for social media managers looking to move their content research pieces from the whole bucket right in the social media accounts that they manage.
Easily said. Easily done.
Transform your snippets into social media posts. Create a banner with your favorite quote (or head over to Canva for an extra spark of creativity, just as I mentioned before). After creating a visual piece to promote your snippet of pieces of information and fill in the editorial calendar for this week, then you can import them right into your Twitter, Instagram Pinterest account, or Facebook Pages.
If you use a social media publishing tool, then you might want to check out the connection with Buffer via Zapier. It can simplify your workflow.
Other tools to help you with content research
Quora & Reddit — online communities and forums are always a great content source of information because they show you exactly what people search, what people think, and how they approach different topics.
Google AdWords Keyword Planner & Google Search Console — these two tools are a great way to look at the existing content published, how is performing, and uncover what other keywords are bringing organic traffic to your website.
BuzzSumo — starts with keyword research and ends up with a while competitive audit, by finding the most relevant and well-performing content pieces from other market players. It will also help you save an immense amount of time.
The Moz Chrome Extension Bar – will help you analyze the status of your website's authority (or your competitor's one) and translate technical SEO elements into actionable tasks for your content and website optimization.
Keywords Everywhere & Ubersuggest — these are two traditional classic keyword research tools that will give you an overview of the queries and most frequently searched questions for a given topic.
Pathfactory — probably one of the most desired tools to work within content marketing. If your website or your client's website uses Pathfactory, then you can take advantage of the fact that you have a full overview of the content marketing funnel. Spot what actions your target audience is taking, and how well-performing are your content pieces published so far.